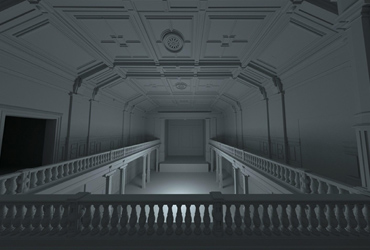 Scan to BIM
V5VD Constructions Pvt Ltd. provides Scan to BIM Modeling Services. We have great expertise in converting the Point Cloud Data into BIM platform such as Revit and other BIM software. We create a complete As-Built Information Model with accuracy depicting the pipes, walls, slabs, roof planes, facade and landscapes in and around the building. We have experience in the creation of LOD 200 to LOD 500 Models for Architectural Elements, Mechanical, Structural, Electrical & Firefighting Elements, Structural Elements and Creation of Integrated Models



Scan to BIM is the process, which uses 3D laser scanning technology to capture the as-built environment. The resulting Survey data called Point cloud is imported into Autodesk Revit. The main advantage of Scan to BIM is its ability to analyze the differences between point cloud and model geometry by creating native.

Using scan to BIM model, data can be exported or imported in a format understandable by electronic surveying equipment that will enable you to read the survey data for as-built conditions and to export design data for field verification.
Let us look at the main application of scan to BIM services.


* Scan to BIM helps create as-built BIM Models for retrofit, refurbishment and renovation projects.


* It enables the creation of as-built BIM models for the renovation work of infrastructure assets such as tunnels and bridges.


* It is used to create as-built BIM models for MEP services that help the managers provide early clash detection alerts.


* It enhances the creation of intelligent BIM model in Revit by providing accurate point cloud data to the clients.


* It helps measure points within the scan to find true dimensions quickly.